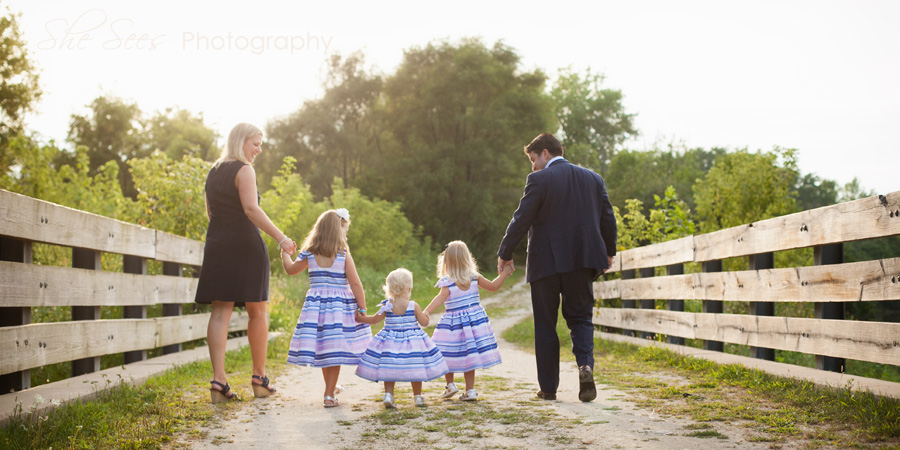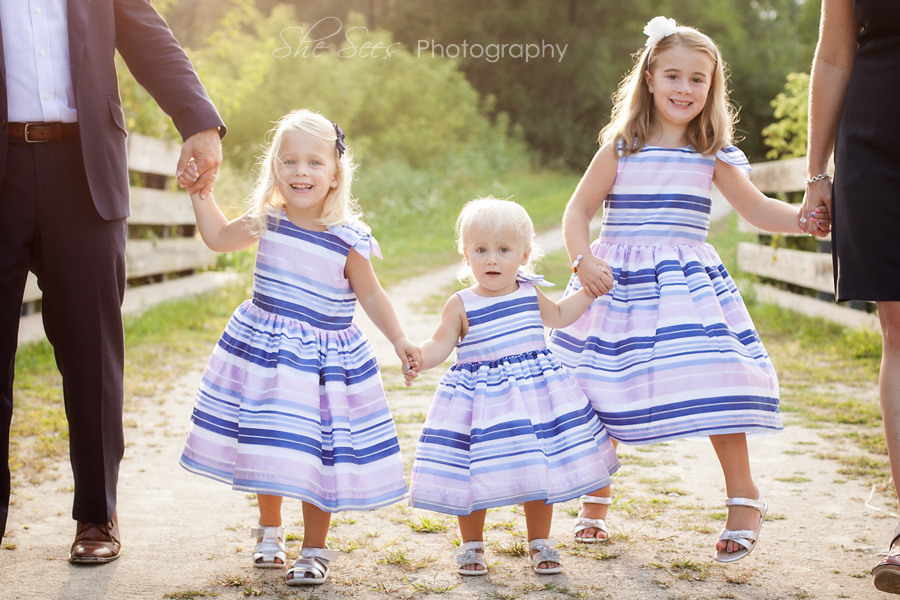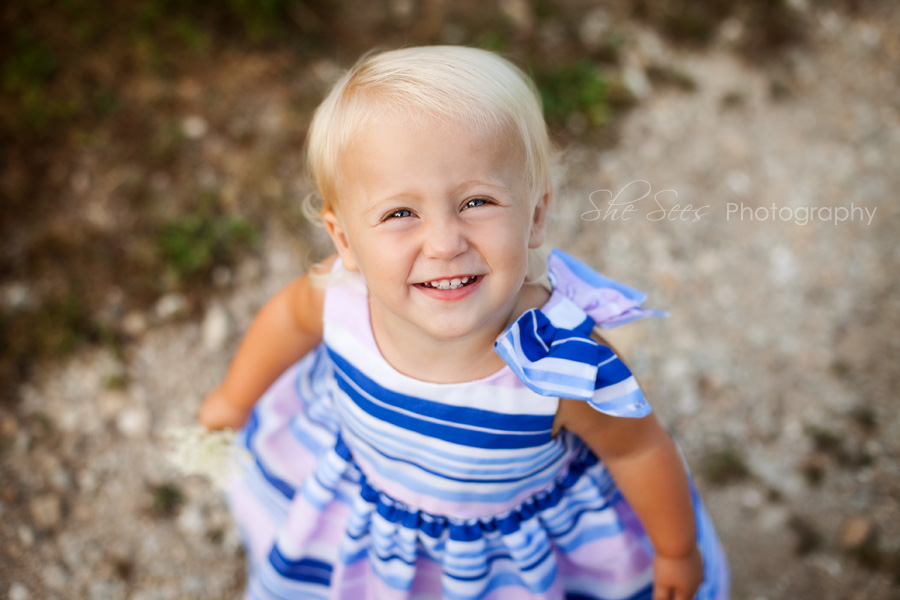 Big Rock Family Session with She Sees Photography and one super fun family!  These girls were simply full of personality and I just loved capturing all their adorable expressions.  Big Rock forest preserve is one of my favorite places, for its pure, natural beauty.  It was the perfect backdrop, even though we had to combat some mosquitoes in the midst of a really humid evening… they did great!
I also love the contrast of their more formal attire against the natural backdrop and their soft shades of navy, purple and gray blue.
Thank you for entrusting She Sees Photography to document these precious memories of your family!!!