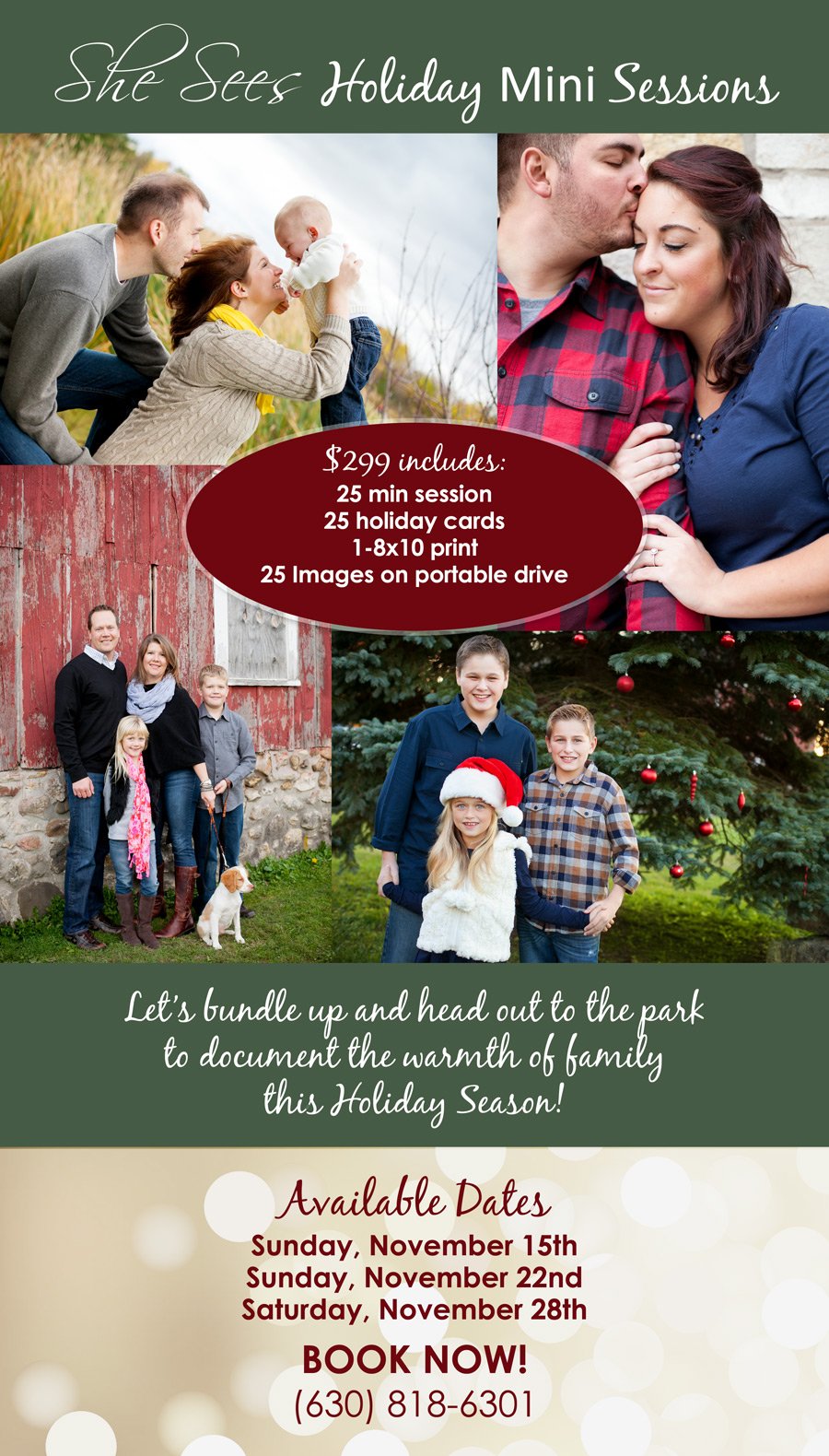 Holiday Photos 2015 with She Sees Photography of Sugar Grove, IL 60554!
I LOVE this time of year… 3 whole months of celebrations between Halloween, Thanksgiving and Christmas!  I used to think November would be TOO cold for outdoor family portrait sessions, but I've learned it is SUPER cute to get all bundled up with cozy, textured layers and head out to document the warmth of family in front of rustic barns and evergreens.  Think sweaters, scarves, hats, mittens and cute boots.  I'll bring along a variety of classic holiday props you may want to use.  And we'll document a collection of images you can use for both Christmas gift giving and greeting cards!
Special mini session pricing is available for the dates listed above ONLY.  I will be at a select park within Kane county all set-up and ready to capture as much as we can within your mini session!  Your images will be posted in an online gallery within 8-12 days of your session with instant downloading available.  We'll then select the images for your FREE, custom designed holiday cards and your FREE 8×10 print!
Limited availability, so call to reserve your session spot now!