Whether a newborn, family, senior or executive… these tips can apply to most any type of portrait session.  With a little thought, good communication and preparation, your session is sure to be easy going and FUN, resulting in beautiful, memorable images.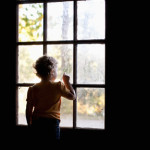 WHEN TO SCHEDULE  For outdoor sessions, early morning and late afternoon into the evening are ideal times for the best light.  Also consider sleep and nap times and try to schedule when everyone is well rested and has had time to get a bite to eat (we all get a little crabby with little sleep and empty bellies)!  Consider photographing outside during your FAVORITE season – or switch it up year to year so that you have a beautiful collection of memories from every season.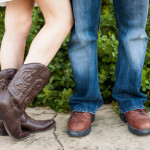 WHAT TO WEAR  Some of the most crabby kids (and adults for that matter) are those forced into stuffy, scratchy clothes that have never been worn and wont be worn again.  It's great to get a little dressed up for your session.  Wear something that is comfortable and YOU.  Make sure attire is not too restricting or short (yes, I may ask you to bend, kneel, squat or lay).  Wear colors you love.  Typical rule of thumb is solid colors or simple patterns, but definitely feel free to get vibrant and have fun with textures and layers… first and foremost, we want your personality to shine through.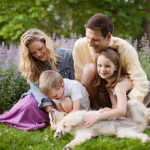 HOW TO POSE  I like to encourage everyone I photograph to relax, be comfortable and have FUN.  We will walk the location, observe the light and find ideal backdrops to work with.  I will give gentle direction on where to stand and how to pose, but not over the top.  I'll often start snapping away when someone cracks a joke and everyone starts laughing… share the love, enjoy life, be happy and we'll be on our way to capturing great portraits!

FREQUENTLY ASKED QUESTIONS
WHAT HAPPENS IF IT RAINS?  If you have an outdoor, portraits in the park session, we will aim to reschedule.  If you have out of town family or a restrictive schedule, then it may be ideal to move your session indoors at your home or a family member's.
WHEN WILL MY IMAGES BE READY TO VIEW?  Your images will be ready to view within 12-15 days of your session, 30-45 days for EVENTS.

HOW DO I VIEW MY IMAGES?  Your images will be posted in an online gallery for you to view.  The link will be mailed to you.  You can forward the link on to family and friends.

HOW LONG WILL MY IMAGES BE ONLINE?  Your images will be available to view for up to 60 days.  After the 60 days, your images will be removed and there will be a re-publishing fee of $15 to re-post them.
HOW LONG WILL IT TAKE TO GET MY IMAGES?  Your complimentary 8X10 print and portable hard drive will ship as soon as I receive your image selection.  Additional orders, once placed and payment received,  will be complete and ready for delivery within 4-5 weeks, 6-7 weeks for specialty products.