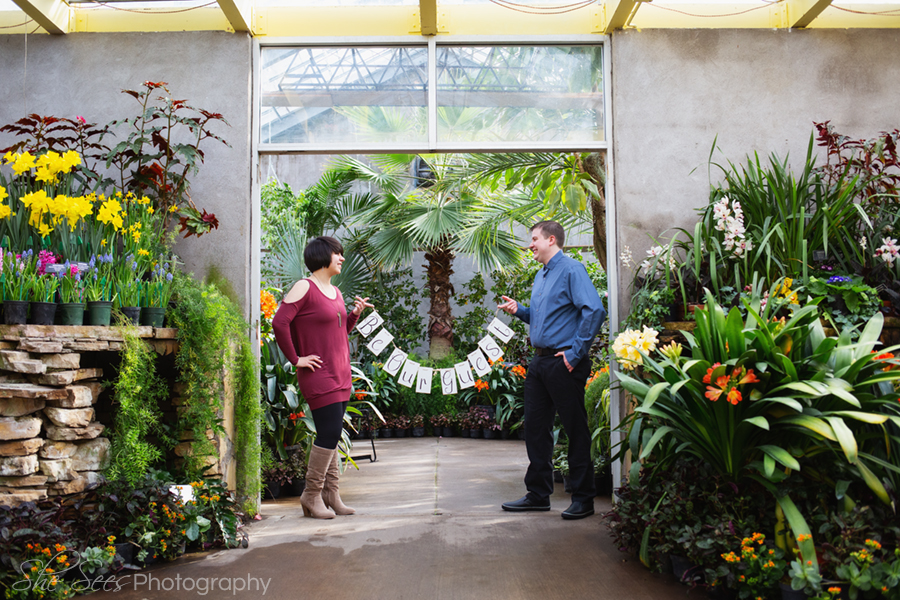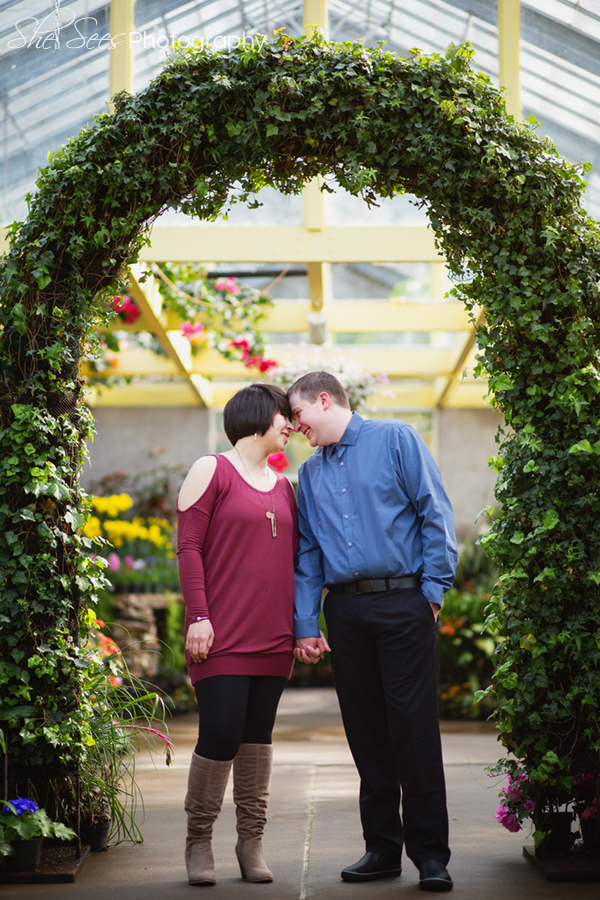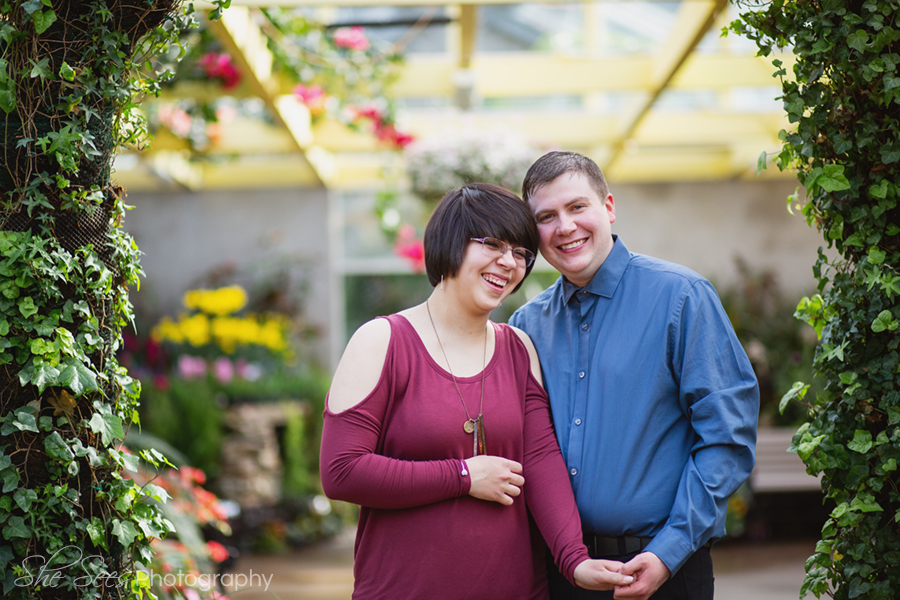 Vander Veer Botanical Park Engagement Session with this ADORABLE COUPLE!  I mean seriously, how cute could these two be?!  I showed up with my gear.  They supplied all the magic.  This is really my idea of a PERFECT session.  Sure, I give some gentle direction.  But more so, I like to sort of sit back and allow people to be themselves… creating an environment where they are comfortable to be silly, kiss and cuddle.
It was a beautiful drive to the Vander Veer Botanical Park in Davenport, IA.  It was a the perfect location to capture both indoor, summer colors as well as outdoor wintry scenes!  I just LOVE the variety of images we captured.
THANK YOU for entrusting me to document this special time!  Looking forward to YOUR WEDDING DAY!!!