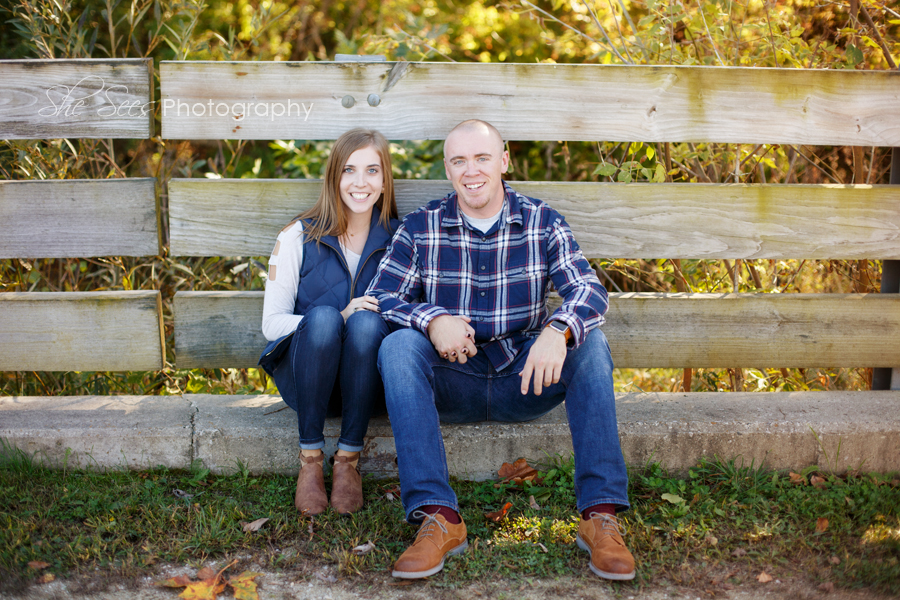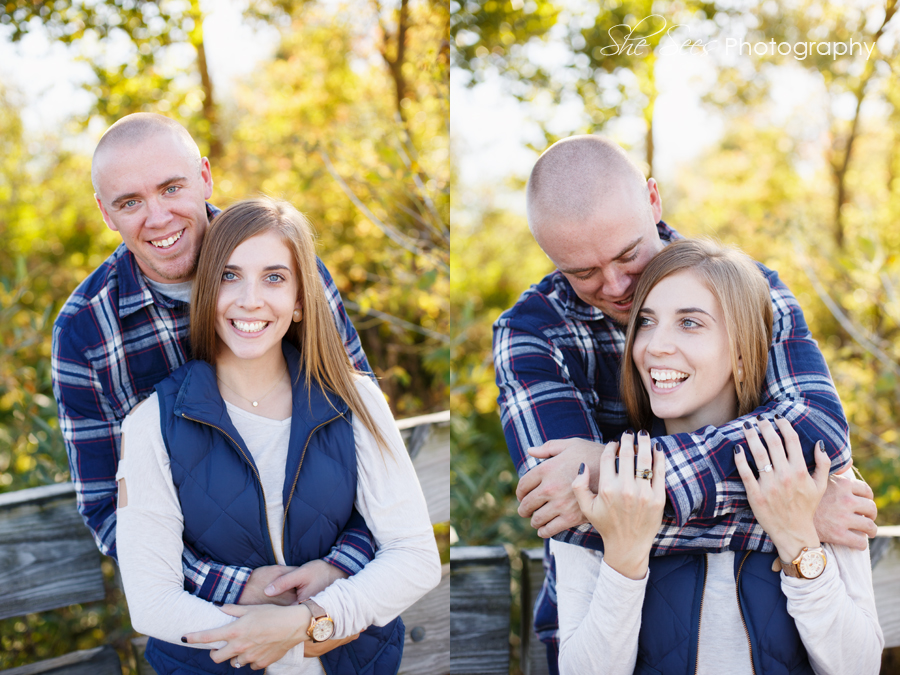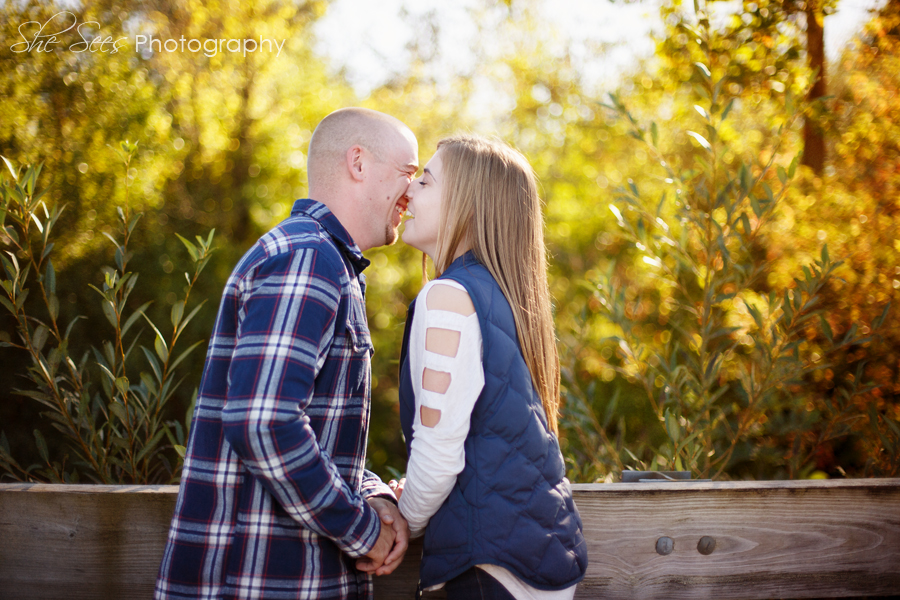 Big Rock Engagement Photos with this BEAUTIFUL COUPLE!!!  These are the winners of the FREE Session that I promoted at the beginning of Fall Season… AND I get to photograph their wedding next year!  So it was actually quite fitting that they won an engagement session because it was really great to meet these two in person and get to know their awesome personalities before the big day.
The rain threatened A LOT of my Fall Sessions this year, but didn't hold anyone back!  Two Saturdays in a row were wet and dreary.  These two worked their way into a Sunday evening spot and OH MY GOODNESS!  It couldn't have been more perfect.  One of my FAVORITE all time photos this year is most definitely the image of these two over the river, standing on that log.  I was really joking when I said "OK, now it's time to walk out on that log!"  But they were totally up for it and I just LOVE that shot.
Laughing and joking around, these two are best buddies.  They're super adorable together and strikingly gorgeous!  SO really, they made my job so easy and FUN.
THANK YOU for entrusting She Sees Photography with documenting your LOVE, this special time… looking forward to your WEDDING DAY!!!
Location : Big Rock Forest Preserve, Big Rock IL