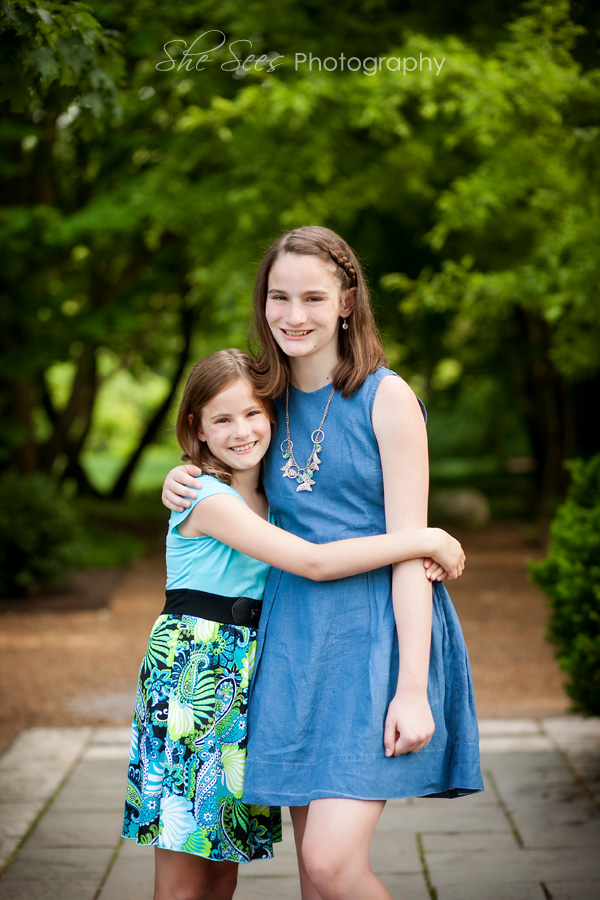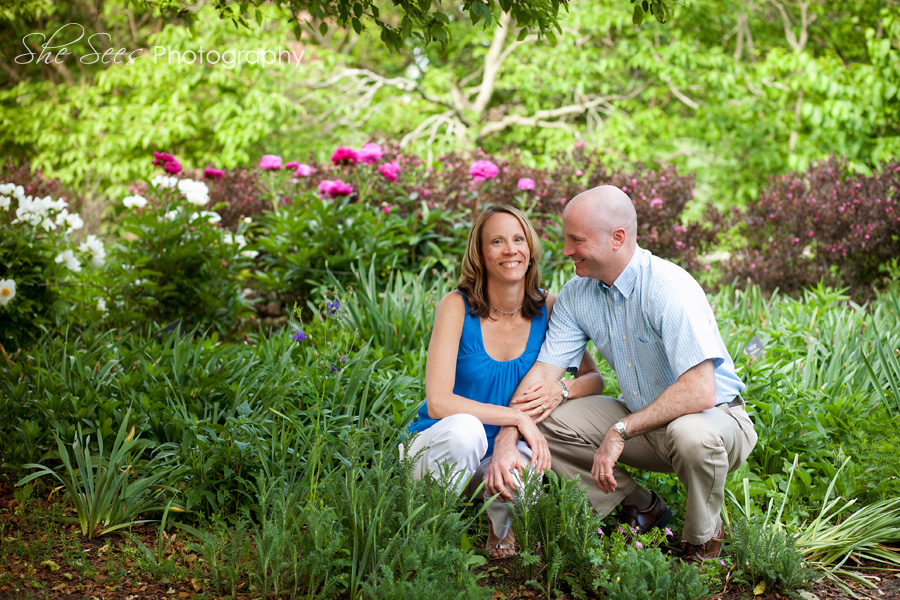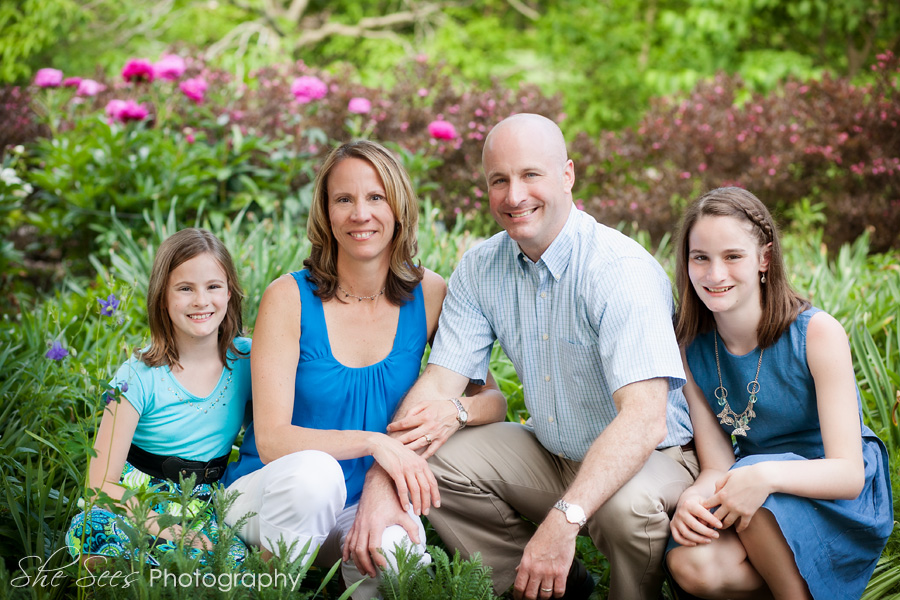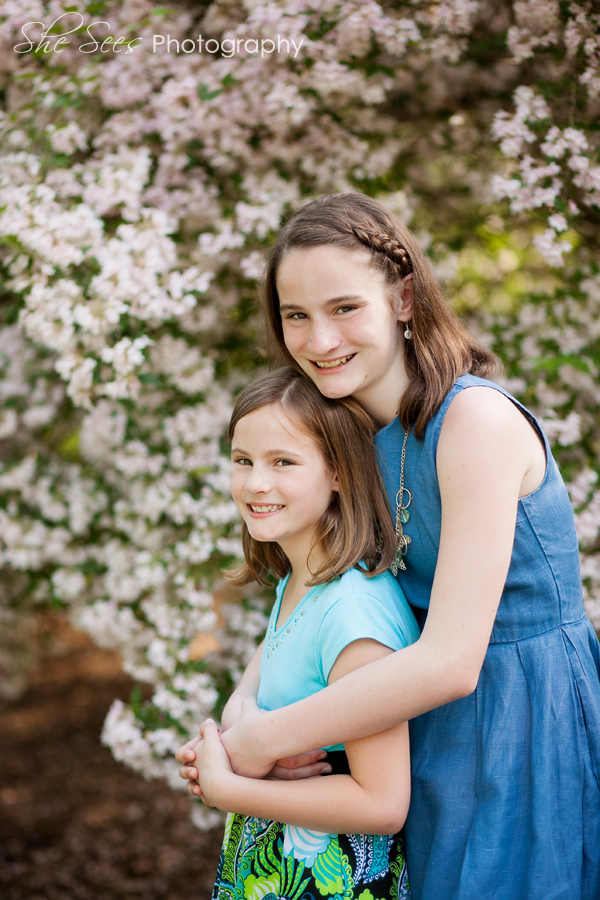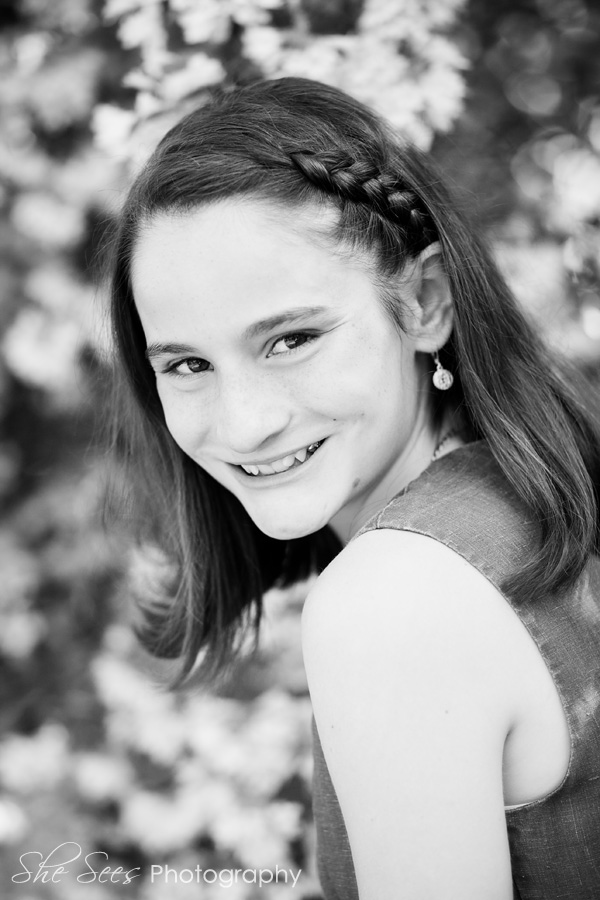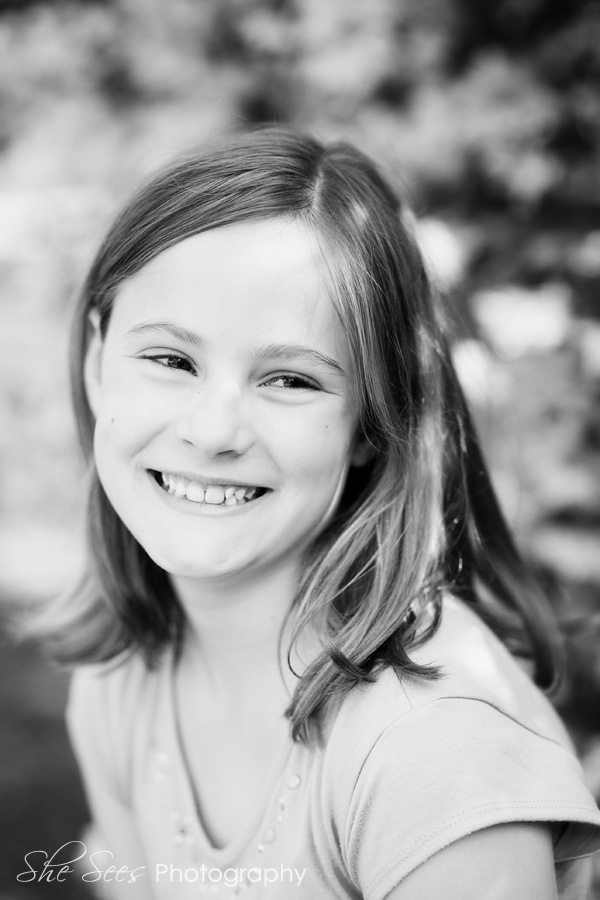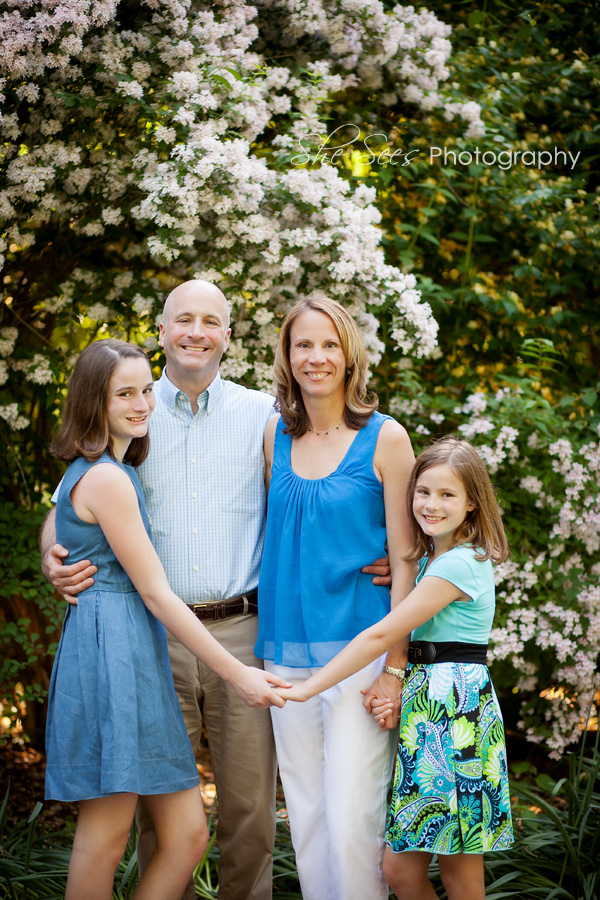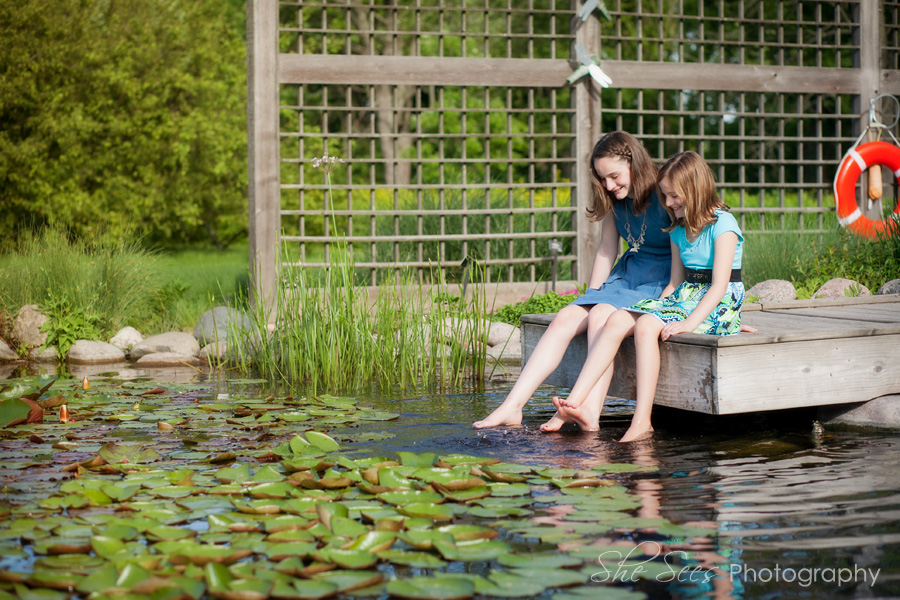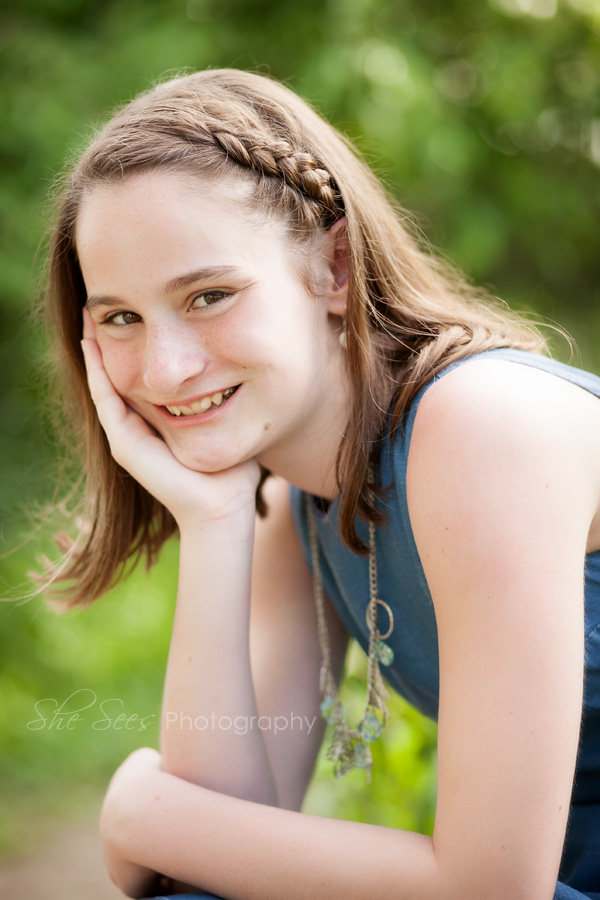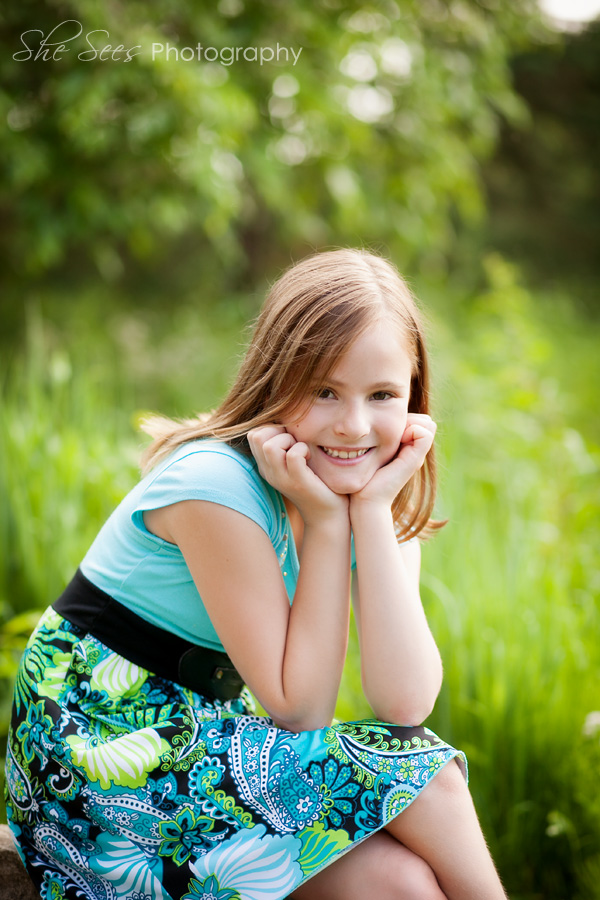 Cantigny Family Portraits with this laid back and easy going family, wearing beautiful shades of blue and teal!  It was a warm but nice evening to stroll the lovely gardens of Cantigny Park in Wheaton, IL.
Everything was bright, green and in bloom and I loved that we caught the tail end of some flowering trees!
If you look closely under the dock on the pond, you'll even see a cute little photo bomb!
Save