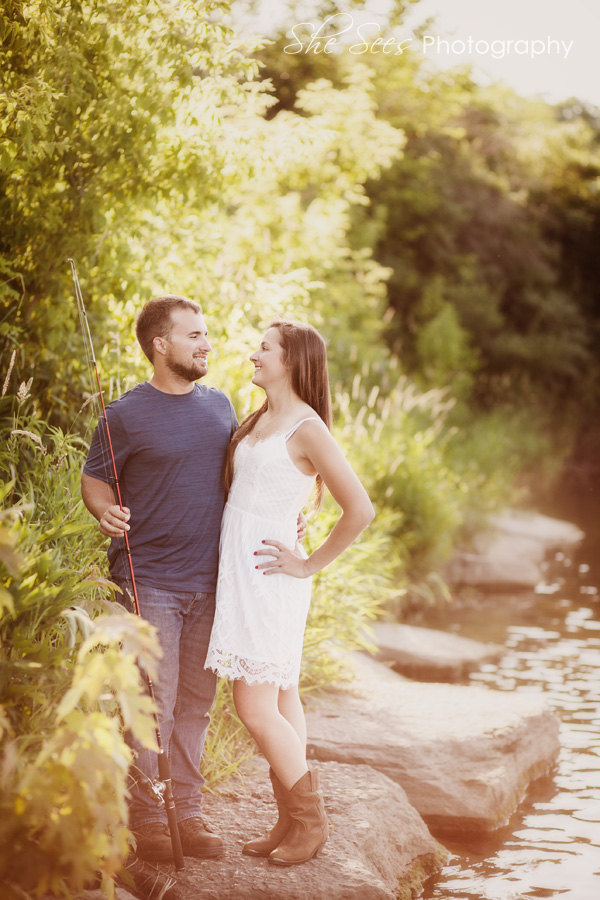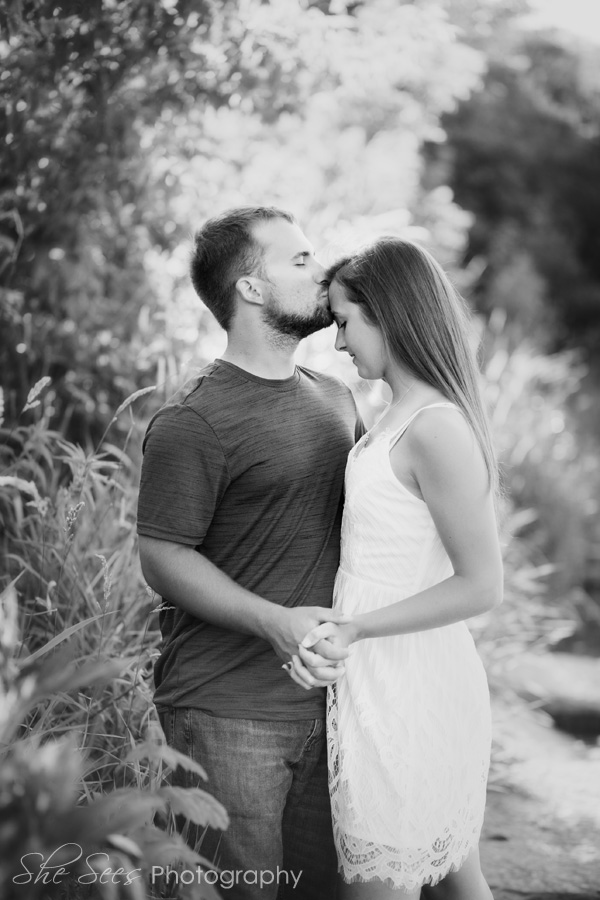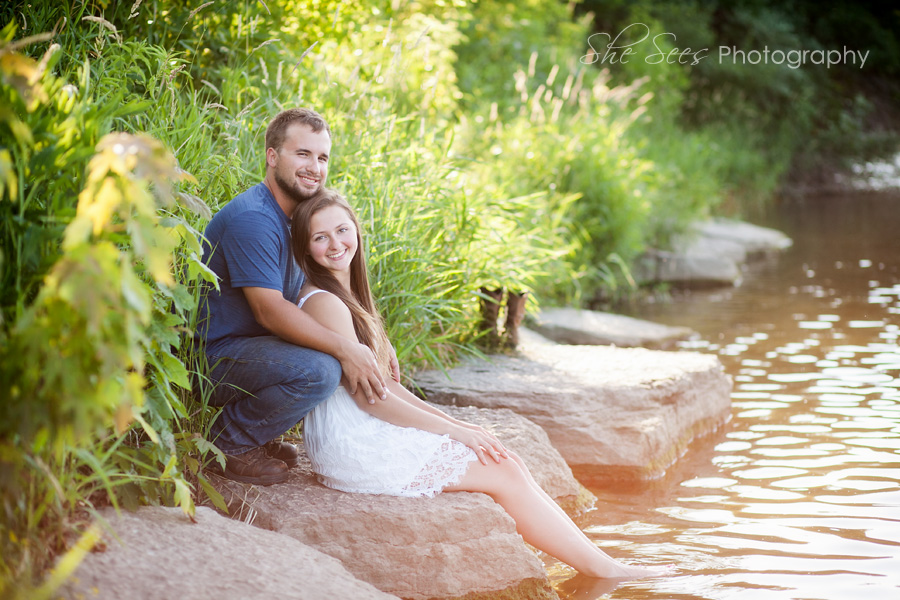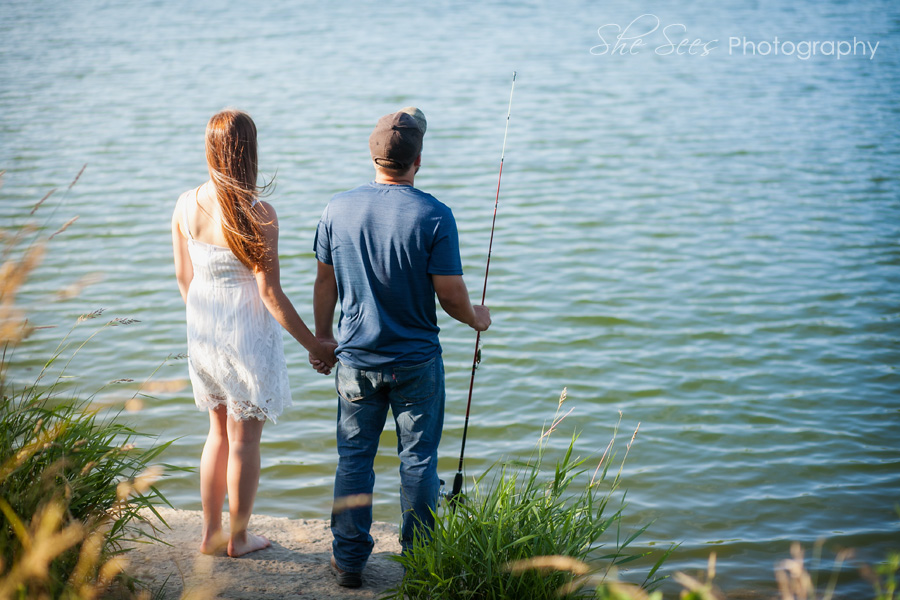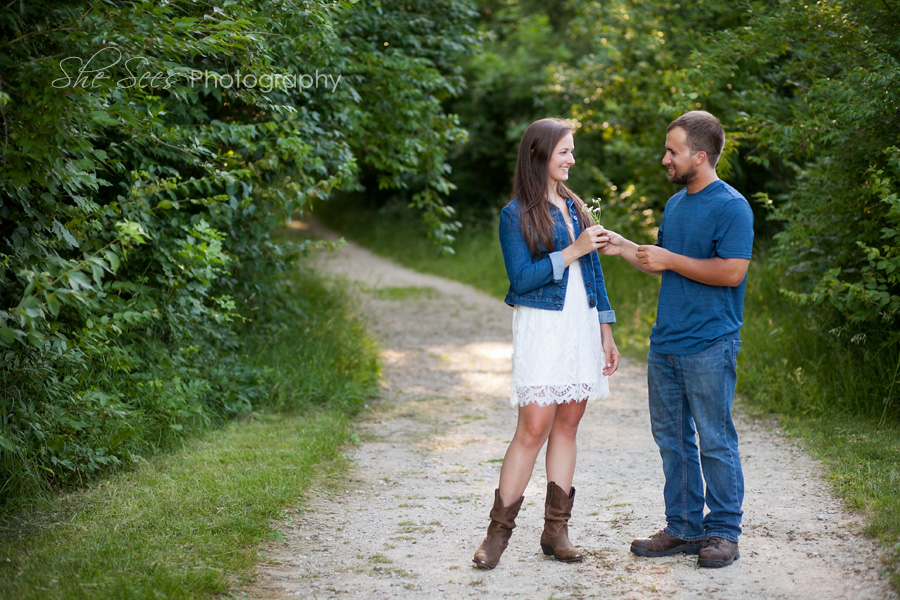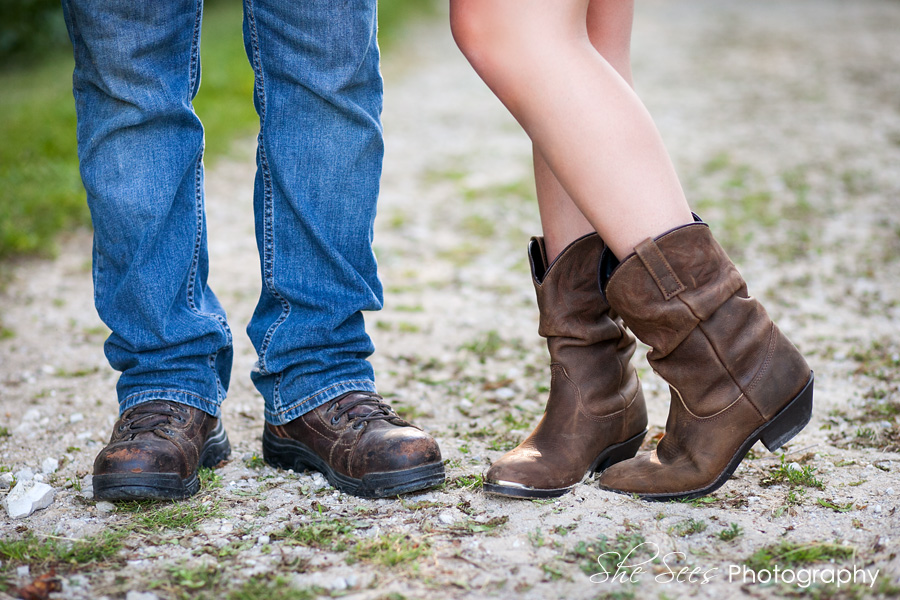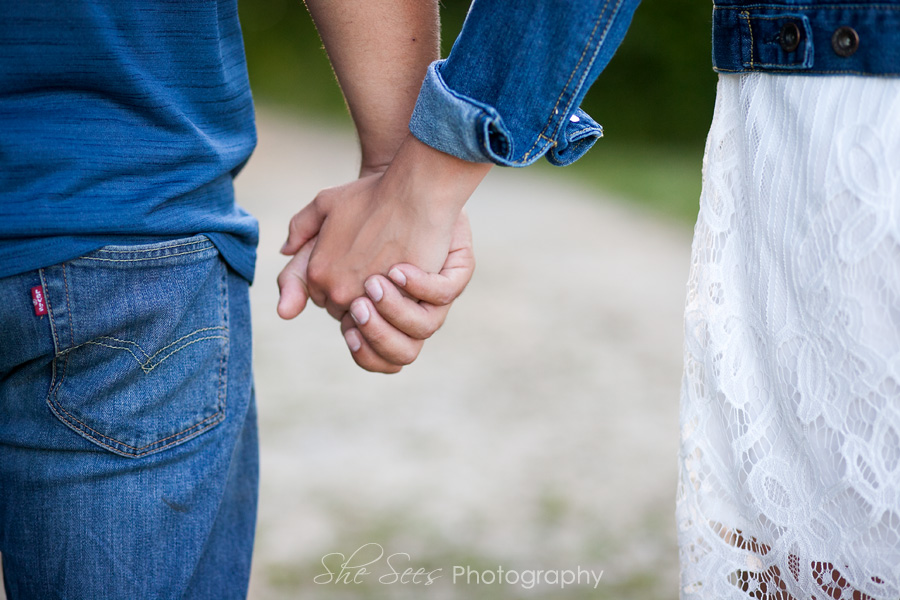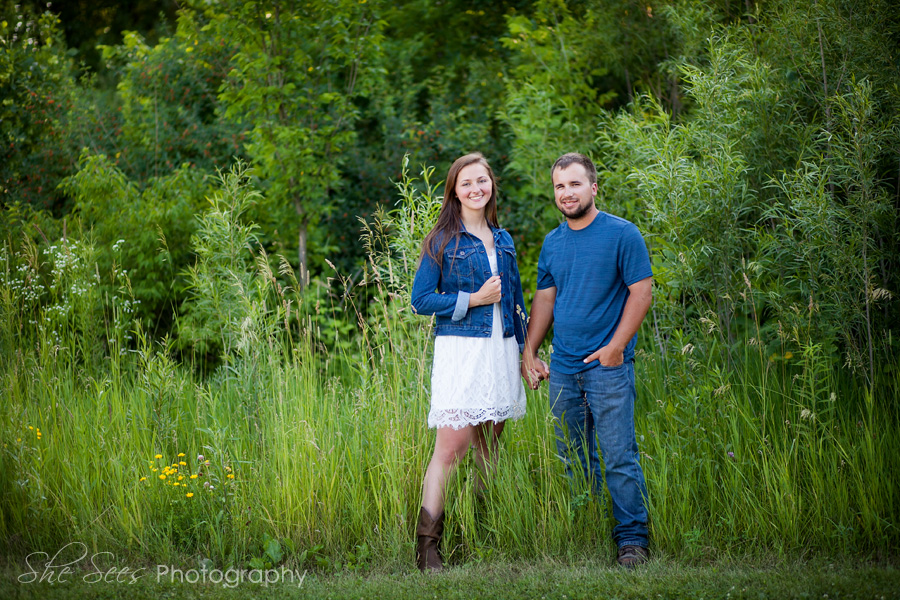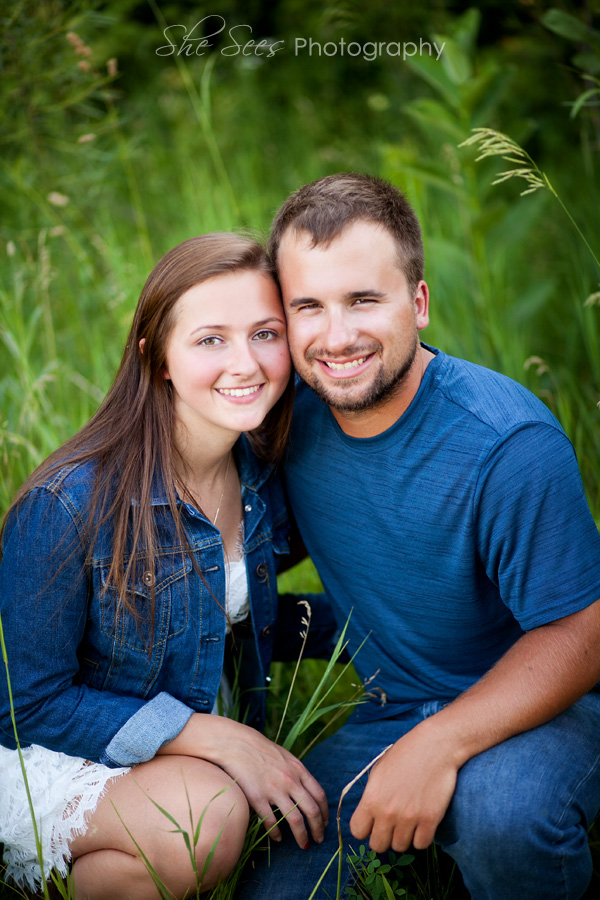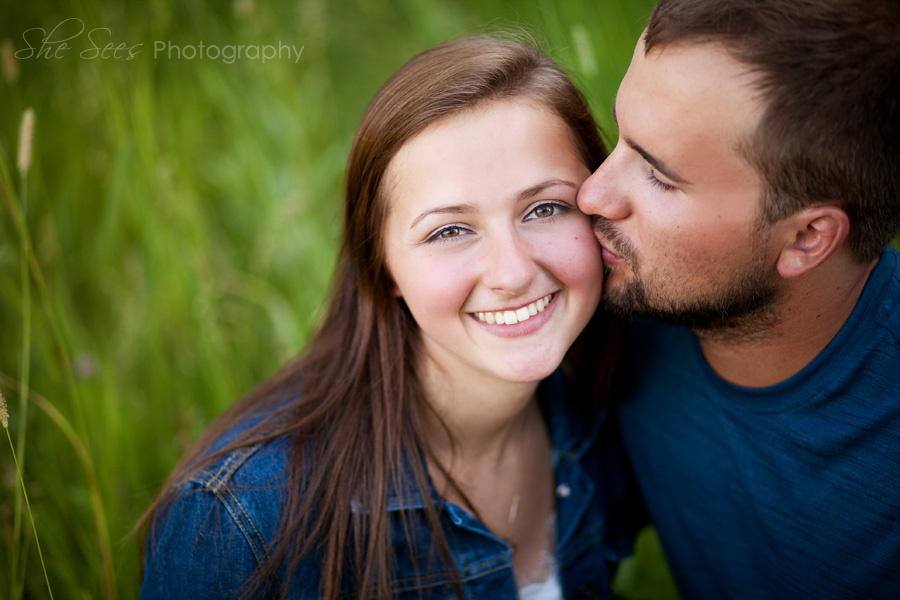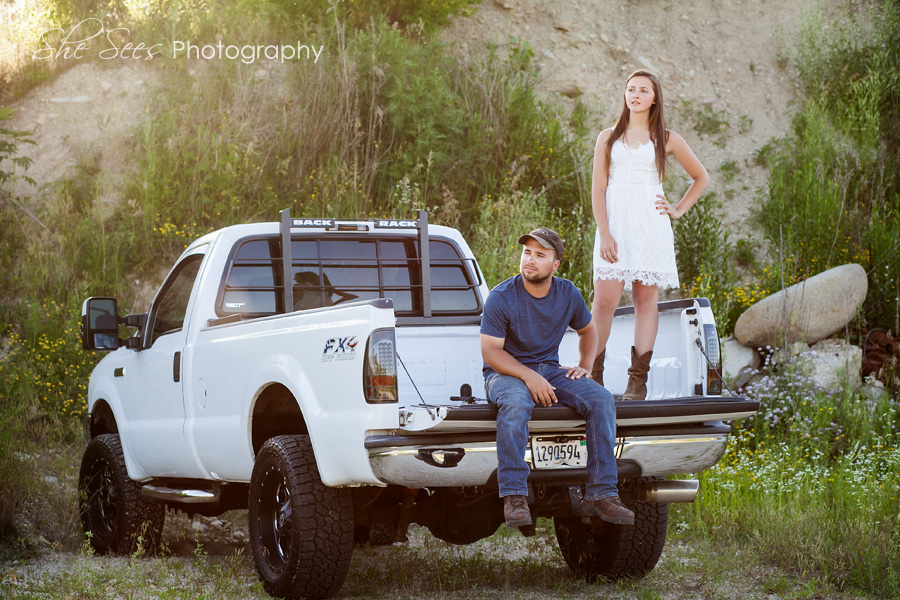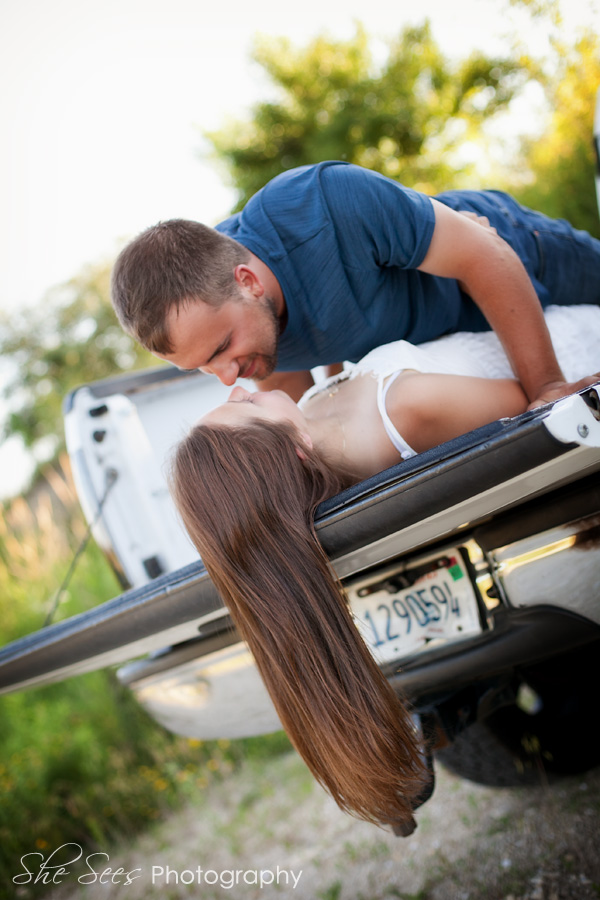 Big Rock Anniversary Session with one super adorable couple!  These two met me on a beautiful, June evening on the pretty and rustic grounds of Big Rock Forest Preserve.  This is one of my favorite places for it's simplistic beauty and peaceful surroundings.  I love the tall grasses, the crystal blue lake and the gravel walking paths that twist and turn into canopies of trees.  It's a great place to be in general and makes for great portraits!
These two are high school sweethearts and love fishing, nature and his cool truck.  They were so much fun to photograph… and we even got in a few "off road" shots before the ranger came and kindly told us to move along.
HAPPY ANNIVERSARY you two and thank you for entrusting She Sees to photograph this special time in your life!