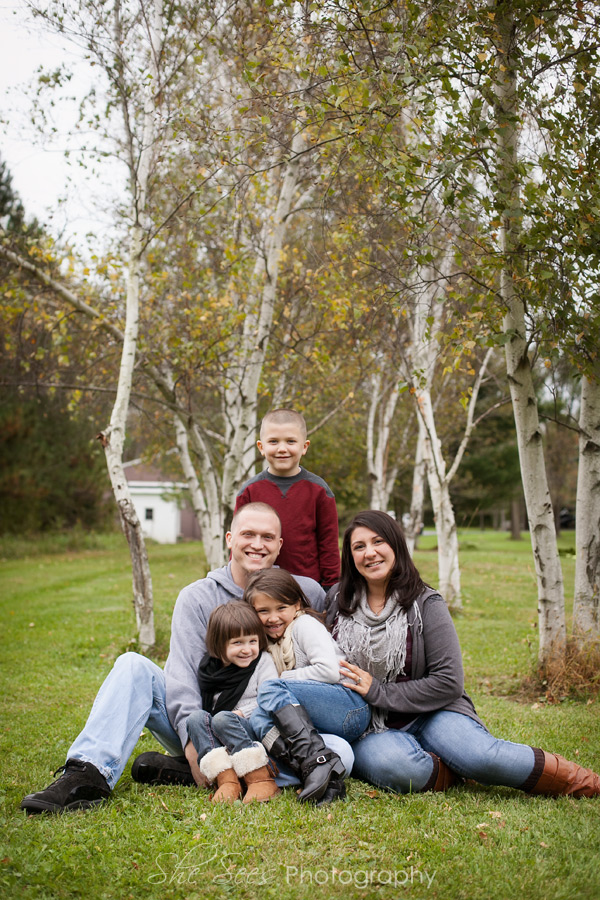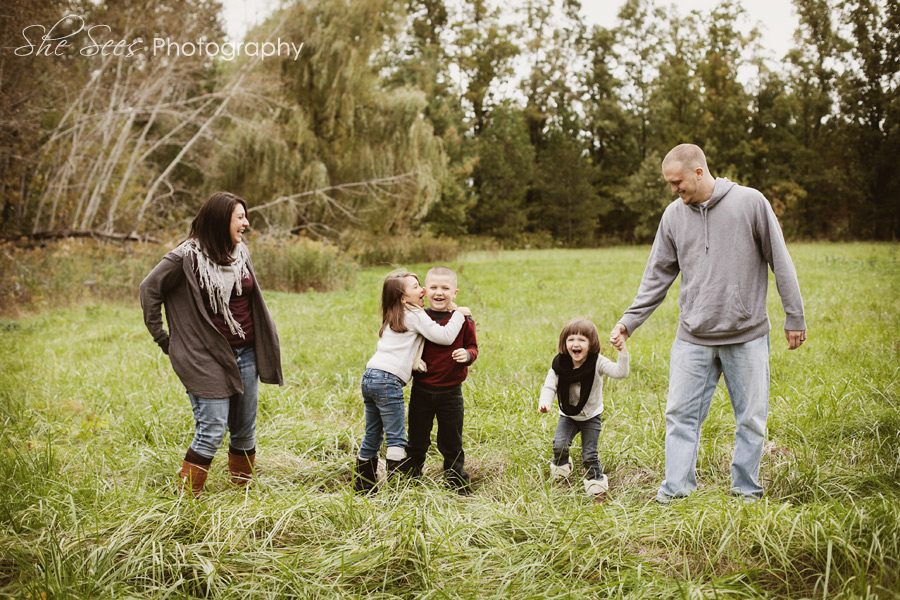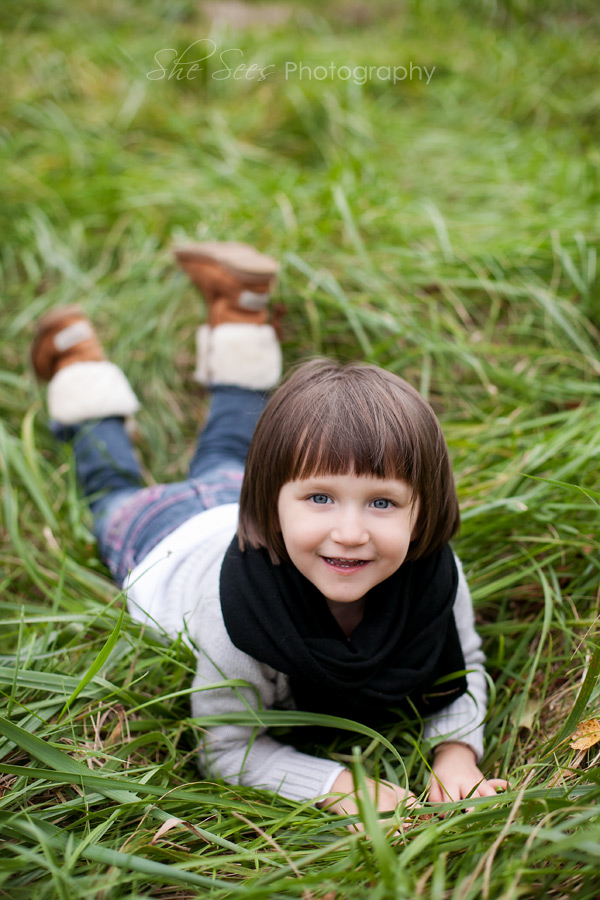 Cold Day Warm Hearts family portrait session in Grand Ledge, MI with She Sees Photography!  So I was in town for the annual, chili cook-off and I had the opportunity to schedule in a few portrait sessions with friends and family!  My Grandpa was gracious enough to allow the use of his AMAZING back yard for these sessions.  And his yard really is a photographer's paradise!
Now this beautiful family got off to a rough start.  This handsome little guy was brought to the ER on the morning of!  His finger got shut in a door and thank GOD, nothing was broken.  And seriously, what troopers!  After the trip to the ER they drove right on over for their session.  I was thinking they would most likely need to cancel yet they pushed on through.
It was a very cold and windy day… but before long, they were running and jumping around, laughing, joking and having a blast.  Three beautiful children with such loving personalities and two great parents <3  Thanks for entrusting She Sees to document these memories for you!