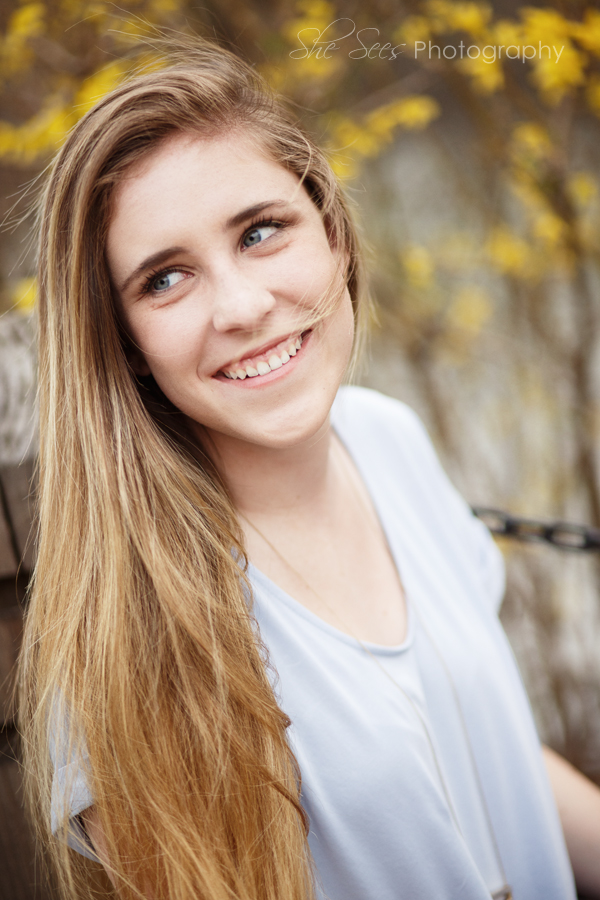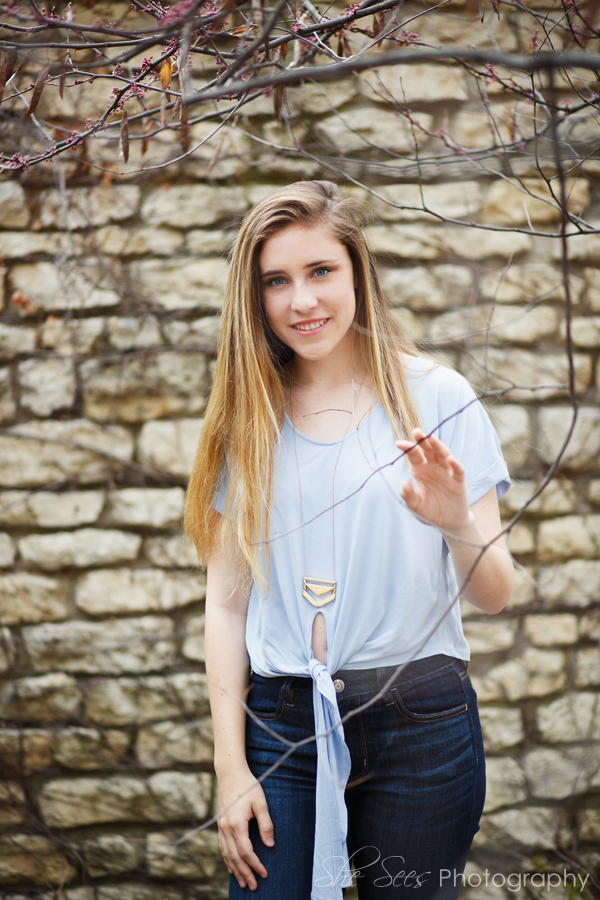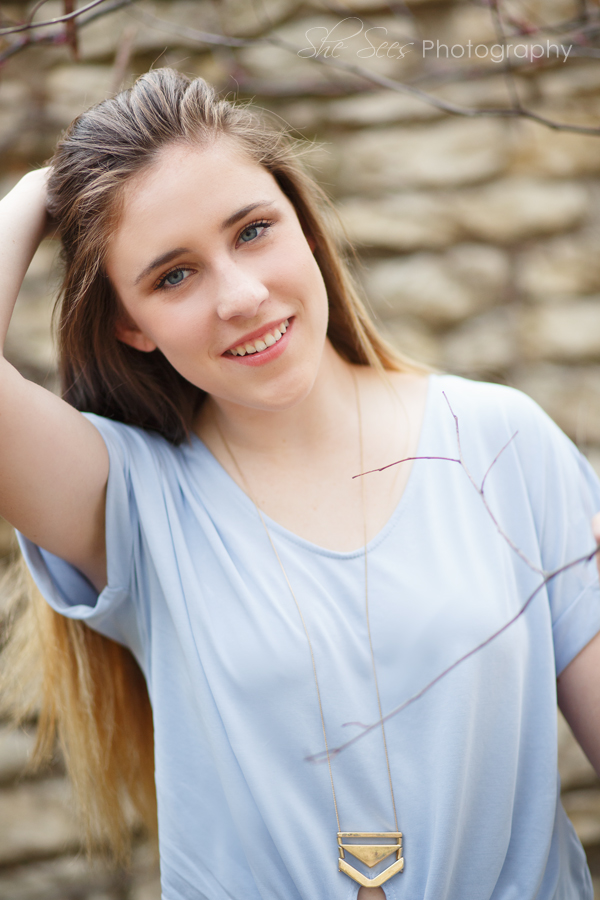 Naperville Riverwalk Senior Portraits with this GORGEOUS teen!  With a Spring session, we may have to work with the rain, wind and cold… but we lucked out with this beautiful day for her session over at the picturesque Riverwalk in downtown Naperville, IL.  It was a bit windy, and I know it was tough for her to get her long hair to cooperate at times, but I really love how you can get the perfect shot when the wind blows just right to lift the hair and give it life!
I know a lot of seniors are into super model poses, a lot of make up, airbrushing and all that superficial nonsense… but that's not my style, and so I believe the clients I work with are pretty much on the same page.  I really like to encourage the seniors I work with to have fun, be themselves, incorporate accessories or items that are meaningful to them (or non at all) in order to allow their PERSONALITY to shine through.
And so, if you haven't already gotten a good sense of who THIS senior is (as they say, a picture is worth a thousand words), she is super sweet, down to earth, loves to laugh, has hair that dances in the wind, eyes that glow a beautiful shade of blue (with a touch of green)… and there's a lot more to her story, but that's her's to tell!
THANK YOU so much for entrusting She Sees Photography to document your high school senior photos at the Riverwalk in Naperville.  I know this is a very special time and I am honored that you allowed me to capture these memories.  May God bless you during this exciting time and be with you on your journey.