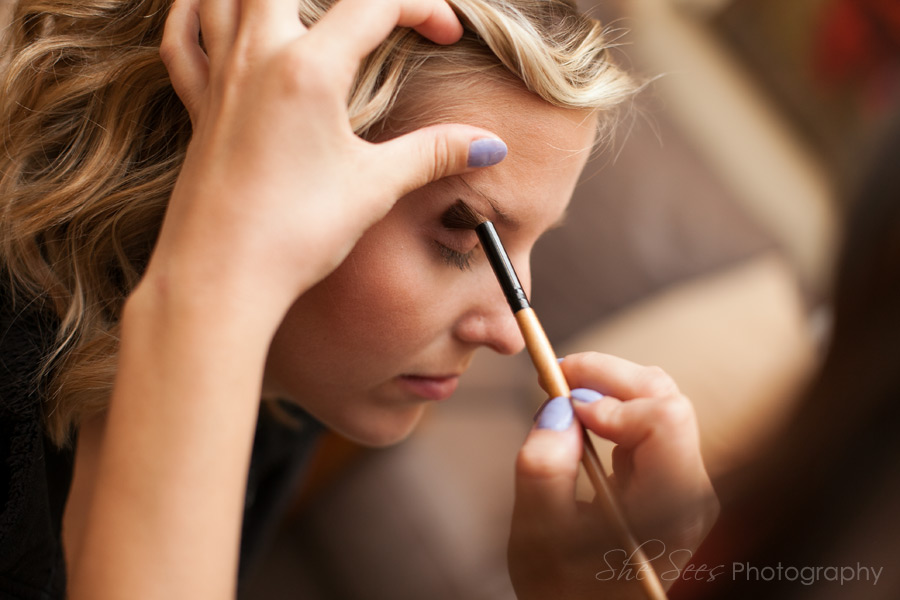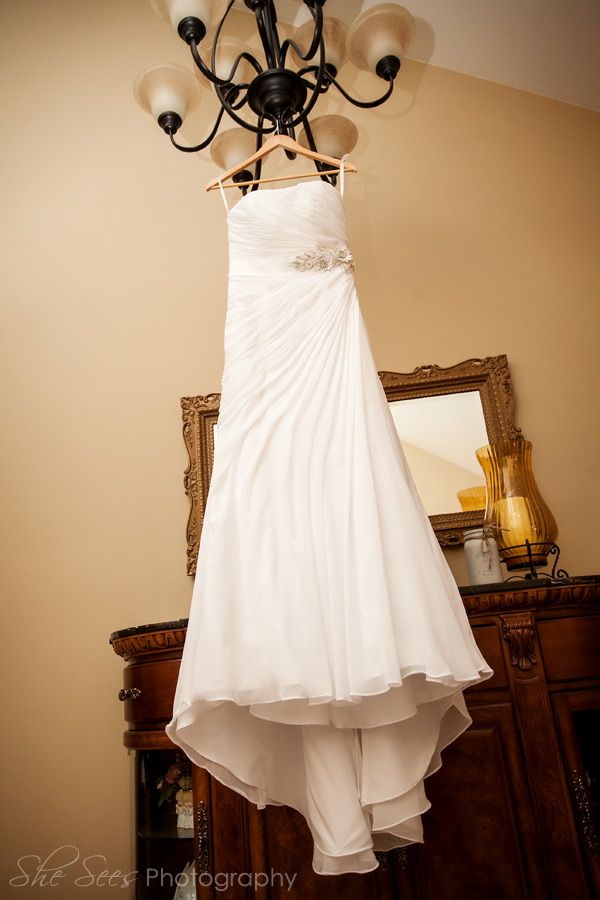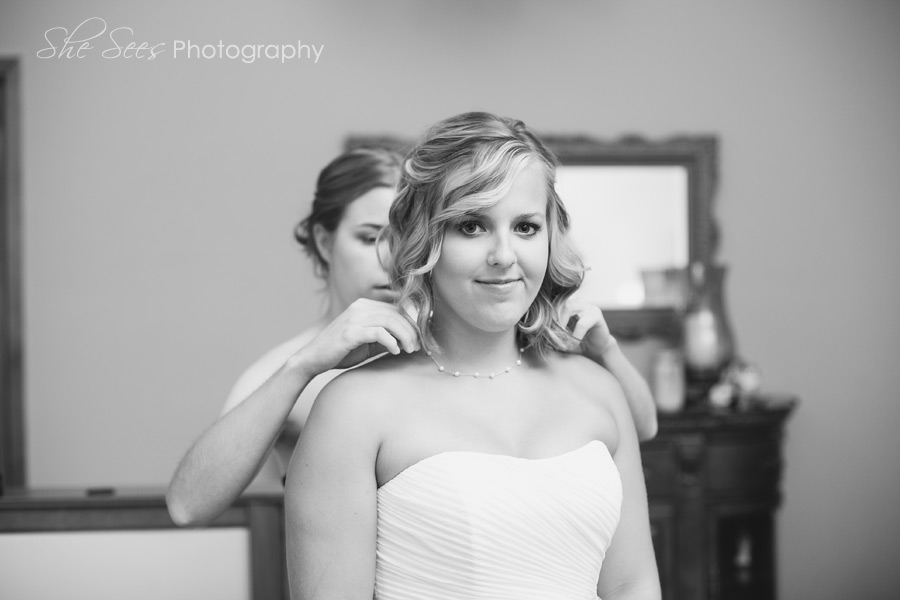 Oswego Wedding with one beautiful and down to earth bride and groom!  I photograph weddings all around Chicagoland and I must admit, I love the opportunity to capture a wedding close to home.  It was an overcast day with patches of rain, but we got super lucky.  The rain fell before and after all main events so that we were able to be outside for bridal party portraits, ceremony and family formals!
I met these two just 3 or 4 months before their wedding date!  But they were just as calm as ever.  They really wanted a relaxed day that was fun for all… and it was!  I felt like I was with my own family and friends.  Everyone was laughing and genuinely enjoying themselves.
I also enjoyed that these two were open to suggestion and they agreed upon a first look at the beautiful riverside park in downtown Oswego.  With an on location ceremony and reception, it can be tough squeezing in all the photos you want and need within cocktail hour.  It can be done, but I personally enjoy a little time to be creative and capture the bride and groom when its not extremely rushed so that they can have some images that reflect how they truly are, alone with one another.
So thank you A & D for entrusting me to document your love and your very special day.  It was an honor and a blessing!
-Trish Lynn