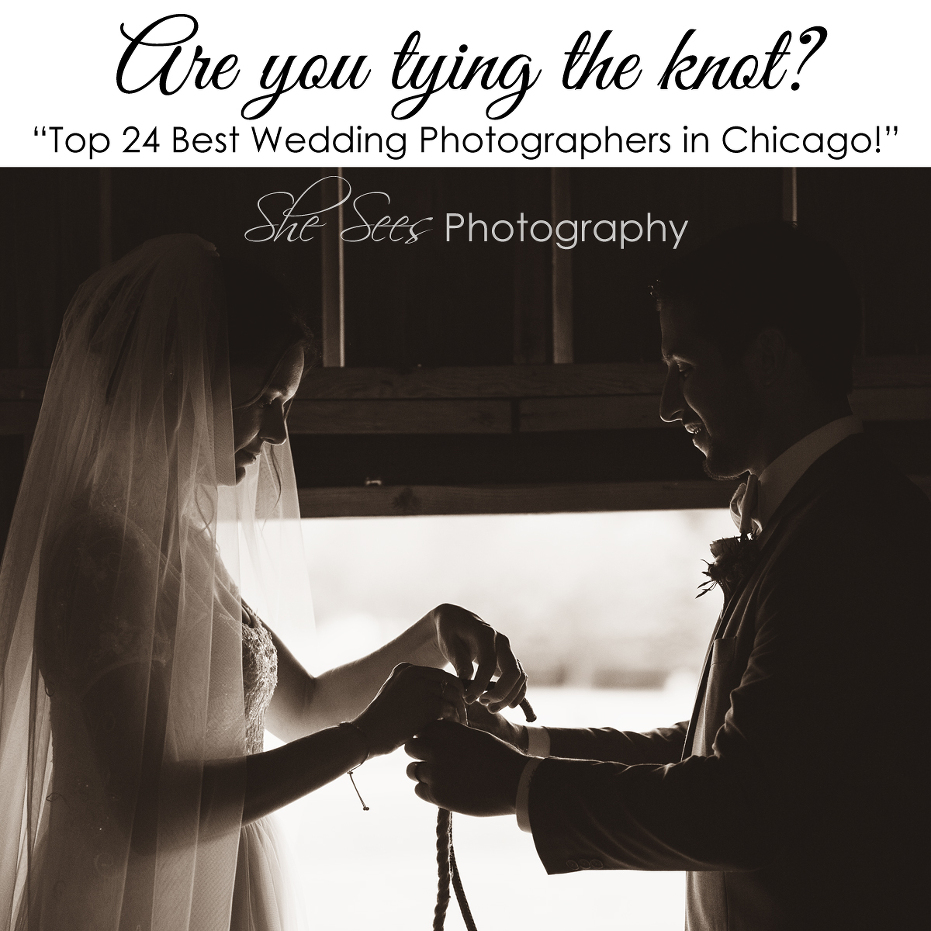 Tying the Knot 2018… She Sees Photography was recently picked as one of Chicago's TOP 24 wedding photographers!!!  This is truly an honor and an incredible recognition.  You can read more about the qualities on which She Sees was selected here on Expertise.
As a wedding photographer, it is my goal to ensure that I document YOUR special day to tell YOUR story.  While I am happy to look through photos that touch or inspire you, I really like to observe YOU as a couple!!!  The way you interact with one another, make each other laugh, get those twinkles in your eyes… I encourage you to have fun with each other on your wedding day.  LOVE each other.  BE yourselves.  And include personal touches and elements that reflect your personalities.  This is what makes it truly YOUR day and will make for beautiful, natural photos to cherish for years and years to come.
I come equipped and prepared to tackle many obstacles.  I like to carry two of everything!  And I've had to work in all kinds of challenging situations whether it be the weather (power outages, blizzards, floods), little time to shoot because of Chicago traffic or hair and make-up delays… tight spaces, poor light… and I have to say, I seem to thrive when faced with a difficulty to overcome!  Mainly because these situations force me to get creative.  And that's MY JOB!
Is She Sees Photography the wedding photographer for you?  If you are looking for real, honest, classic and timeless photos that tell YOUR story… and a photographer who comes with years of experience and is prepared… yet calm, fun and candid herself… then I may just be your gal!