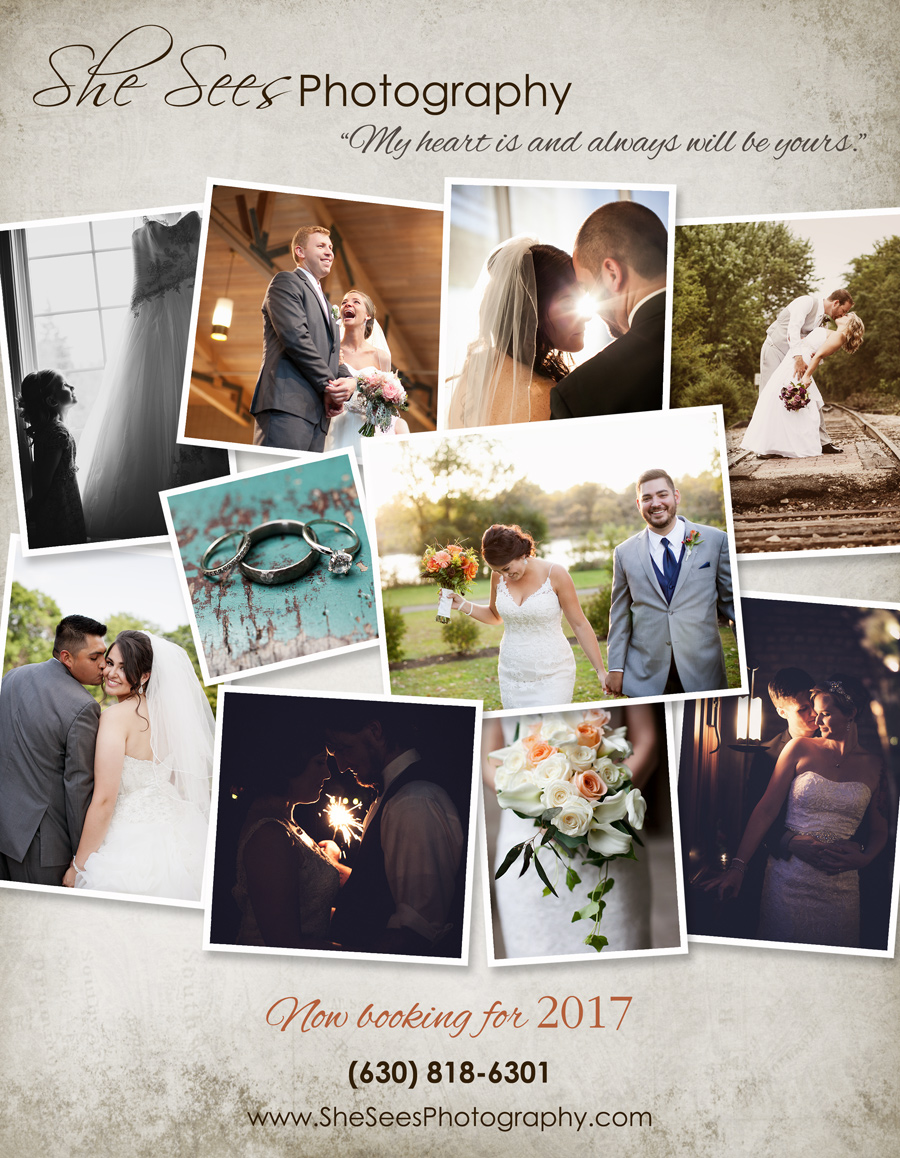 Chicago Wedding Photographer based out of Sugar Grove, IL now booking 2017 weddings!
Hello!  My name is Trish Forsberg.  I am the owner and photographer of She Sees Photography.  I have been behind the camera since I was in grade school!  My first being a turquoise, 110 film camera.  I continued on to take photo classes throughout high school, including yearbook then onto college to earn my associates in Photographic Imaging Technology (sounds so sophisticated)!
I am so thankful for the opportunity to do what I love… what I am passionate about!  I honestly thought I would be a commercial photographer working in either New York or Chicago, but photographing people (REAL people) was much more interesting to me.  This is LIFE!  Documenting those beautiful, in between moments is like living in the sweet spot.  That soft smile or laugh out loud… the happy tears… to capture those moments on film is simply amazing.
When people ask me "what's your style"  I'm actually kind of stumped.  I don't know!  I am always looking for REALLY GOOD light.  I also love an awesome backdrop.  I am a bit of a stickler when it comes to sharpness (yes, I prefer sharp images).  But my style is to figure out what YOUR style is!  Anyone can learn how to take a pretty photograph, run a filter on it and make it look "cool."  But I think there's something more to it… I think it's more like storytelling.  I want your images to tell your story!
Well 2016 is in full swing and I am surprised by how many brides are really on the ball this year!  I am nearly booked for 2016 and now starting to fill-up my calendar for 2017!!!  So if you, your friend… someone you know is thinking to go with She Sees, then contact me to discuss the details of your day so that we can best tell YOUR love story!