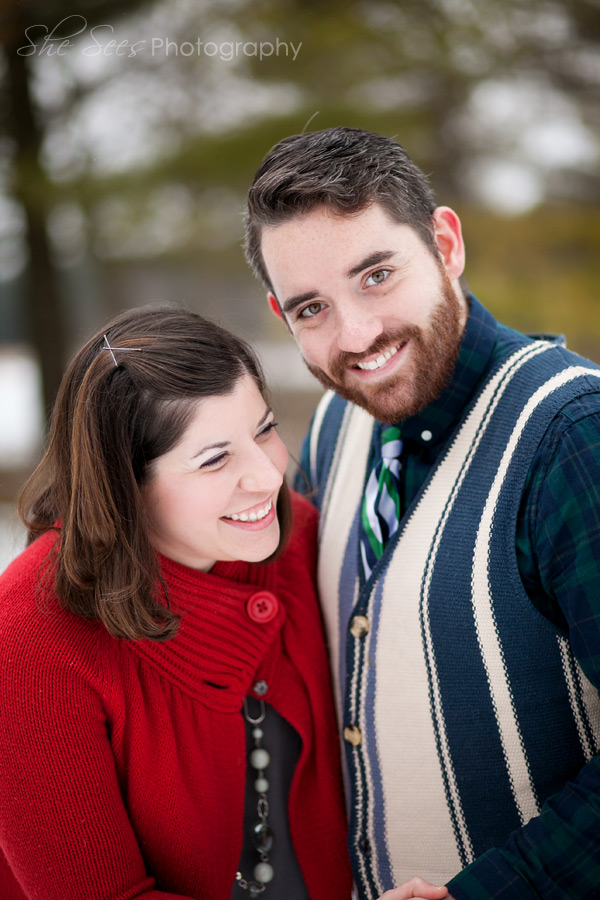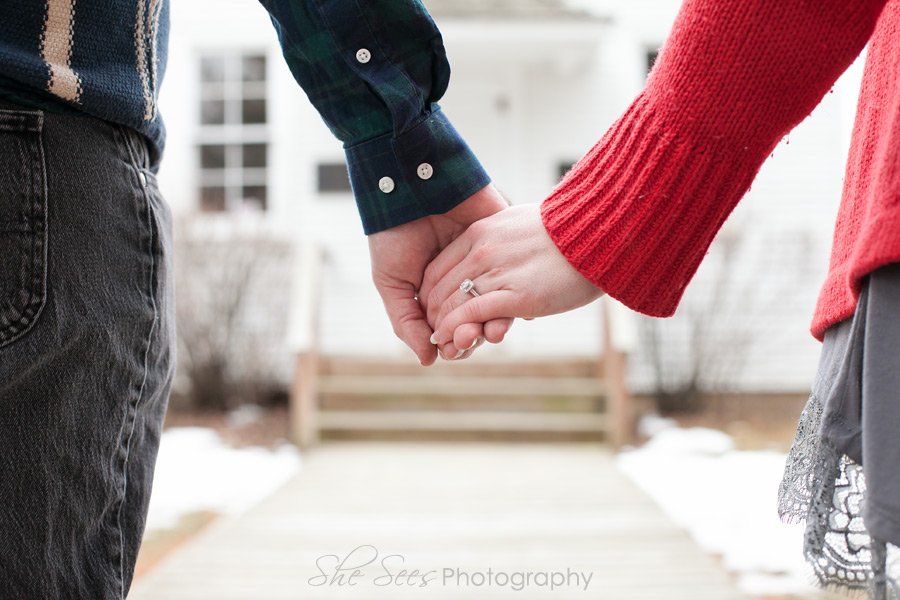 St Charles Winter Engagement photos with one AWESOME couple at Leroy Oaks forest preserve!!!  I met with this beautiful bride to be and her mother at a local cafe for our initial consultation.  We got so lost in conversation, time just flew by and I knew… this was going to be a good fit!
Then I met with her and her handsome groom to be at Leroy Oaks in St Charles for their WINTER themed engagement session!  They were all for getting some fun photos in the snow.  They even brought along some adorable props to work with, that definitely represented their style… which I love.
And I love when couples can have fun with each other, throw their heads back in laughter and just be silly.  I definitely encourage it!!!  I like to give gentle direction and assist with some soft posing, but in the end, it all comes down to capturing personality and you just can't get that unless you let go of the reigns and let people warm up and let it all out!
These two are so great together.  They're both easy going, down to earth, warm, gentle and they have this… timeless beauty about them.  I am so excited for the opportunity to document their LOVE with these engagement photos and in September, their WEDDING DAY!!!