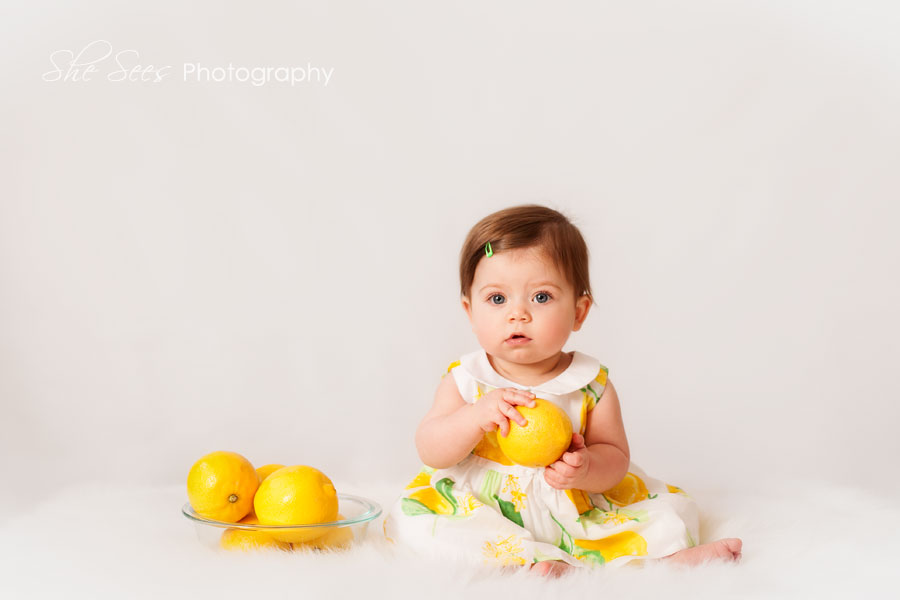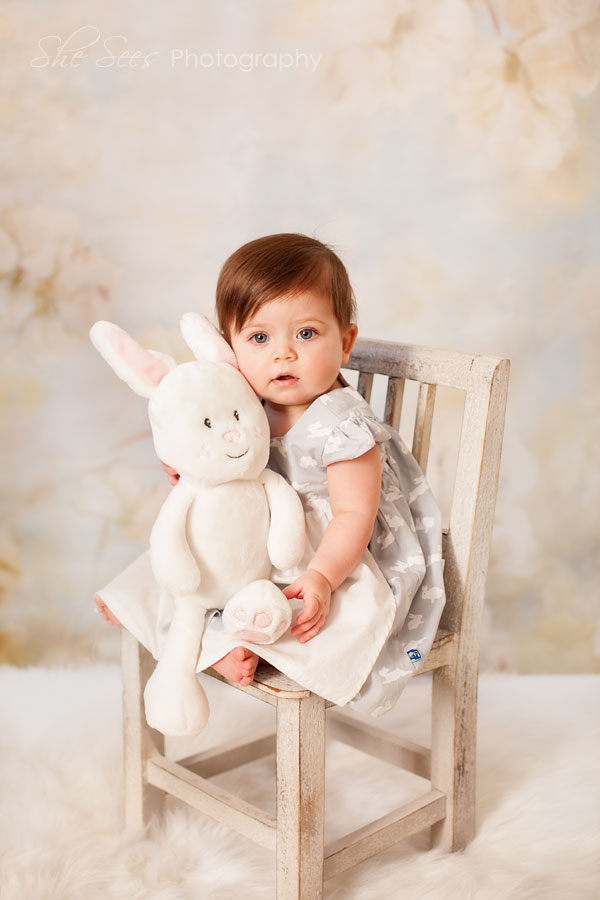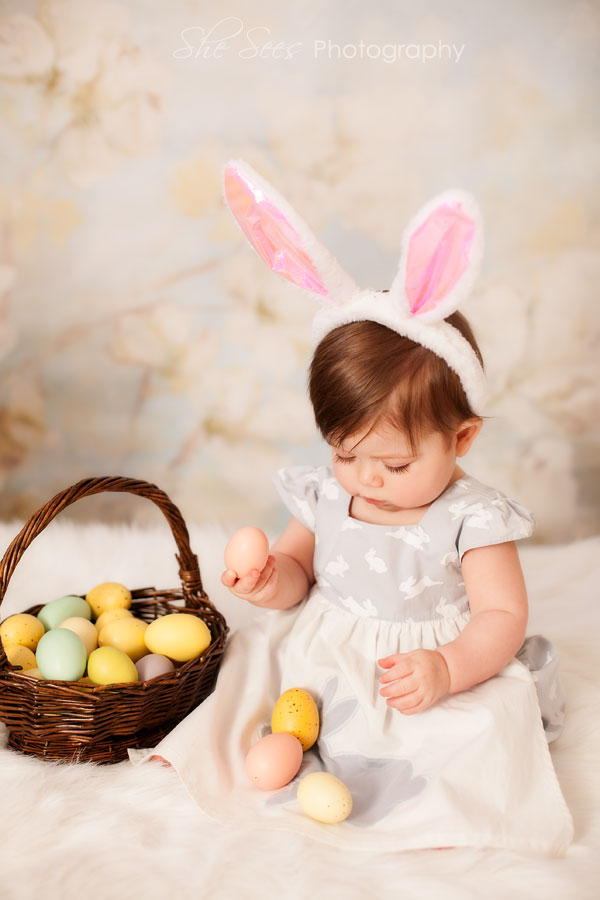 Spring-Easter Portraits with beautiful, little T.  I've been documenting this gorgeous baby girl since she was born to tell the story of her FIRST YEAR!  Here at 9 months… we have just a few more months until she turns one year old.  How time flies!
I brought a variety of bright, spring backdrops, rugs and props and mom provided some of the most adorable, vintage dresses, headbands, books and bunnies.
And even though little T was a bit stuffy, she was a trooper, posing beautifully for all our fun little set-ups!  It was amazing actually, how well she did with so many outfit and backdrop changes!
Looking forward to 12 months… though there's no rush… to put together her one year collage, with images taken every 3 months, side by side, to really see her grow!